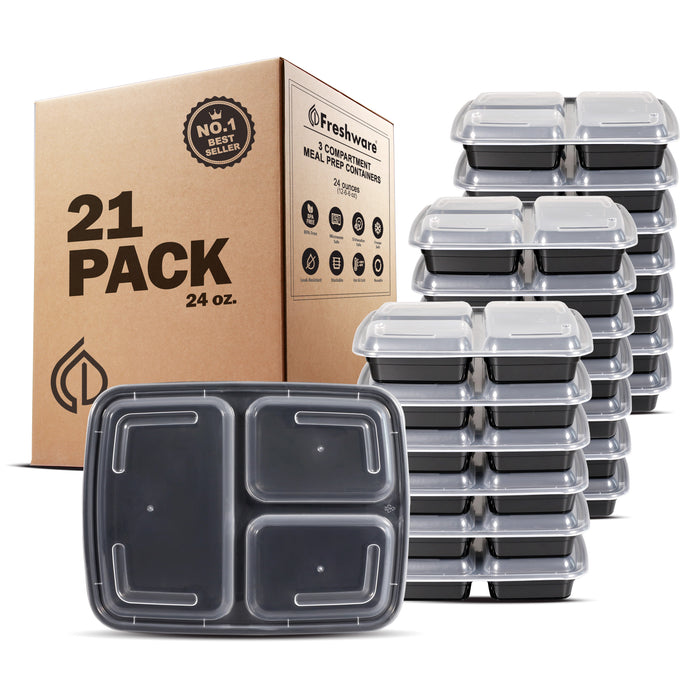 Freshware 24oz PP Plastic Rectangular Food Containers with Lids, 3-Compartment
Freshware® 3-Compartment Meal Prep Containers with Lids are great for takeout and leftovers for adults and kids - Microwave, Freezer, and Dishwasher Safe.
Made exclusively of 100% food-safe, BPA, PVC and Phthalate free, FDA Approved Polypropylene (PP), these reusable bento lunch boxes are the safest choice you can make.
Prepare more meals in advance and freeze them for the busy days when you won't have time to cook.
Microwave them to enjoy a delicious hot meal.
Clean them hassle free in the dishwasher.
Product Specifications:

Box Size:

9 x 6.8 x 1.5 inch



Cavity Size:

5.8 x 4 x 1.5 inch

Volume: 24 oz
Pack of 21
SKU #YH-3X21